Infosys may lower revenue forecast for FY2013-14: Morgan Stanley
Submitted by Neha Malik on Tue, 07/02/2013 - 19:04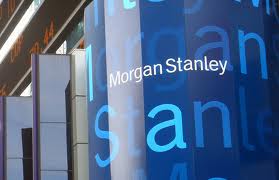 Bangalore-based software giant Infosys may lower its revenue forecast for the current financial year, as wage hikes and productivity continued hitting its margins, brokerage firm Morgan Stanley said in its latest report.
As per Morgan Stanley's prediction, Infosys may lower its revenue guidance for the financial year 2013-14 to 4-6 per cent, from its April projection of 6-10 per cent.
The brokerage firm also said that it expected the company's first quarter revenues to be flat, and added that even a decline in revenue could not be ruled out.
Morgan Stanley analysts Vipin Khare and Gaurav Rateria said in the report, "A quarter-on-quarter revenue decline for Infosys cannot be ruled out in Q1FY14, with higher costs and wage hikes dragging on margins in the first half of FY14 - despite the strong inherent operating leverage of its bench."
Infosys' April forecast for revenue growth is much lower than industry body Nasscom's estimated growth of 12-14 per cent for the IT industry.
In April when Infosys announced its results for the January-March quarter and its revenue forecast for FY2013-14, its stock slipped 21 per cent, which the stock's biggest single day decline since 2003.
Morgan Stanley analysts have also forecast higher cost increases for Infosys as well as its competitors TCS and Wipro than their revenue growth for the first quarter of current financial year.