Infosys shares jump after firm raises outlook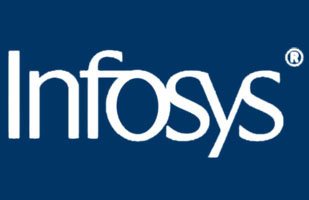 Infosys shares jumped to their highest level in around two-&-a-half years on the Bombay Stock Exchange after the software service exporter hiked its revenue forecast.
On Sunday, Infosys increased its revenue forecast (in dollar terms) 9-10 per cent for the twelve months ending March this year. Previously, the company had projected a growth of 6-10 per cent. The company increased its revenue forecast saying it economic recovery in Europe would encourage its clients to increase spending on software services.
Responding to the company's positive statement, Infosys shares jumped 4.7 per cent to Rs 3,274.50 apiece, the level since April 2011.
Harit Shah, an analyst with Nirmal Bang Equities, said, "Infosys is indicating they have a clearer picture of the road ahead and it looks good thanks to resurgent economies in the US and Europe. The rupee's depreciation has been icing . there's good upside moving forward."
Earlier, on Friday last week, Infosys reported its strong results for the July-September quarter. The company said that its volumes and pricing jumped in the three months ended September 30.
The company's earnings jumped 1.6 per cent to Rs 24.1 billion in the most-recently past quarter. Revenue jumped from Rs 98.6 billion to Rs 129.7 billion, exceeding analysts' average estimate of Rs 127.3 billion.