Irregularities found in Adidas India operations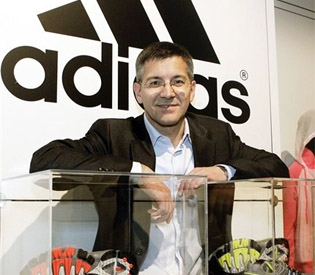 Certain financial irregularities have been discovered in German sportswear maker Adidas's operations in India. Adidas Group chief executive officer (CEO) Herbert Hainer has said that the issues in its Indian operations could lead to a further charge of up to 70 million for the company. The company is looking to restructure its franchise model in the country.
Subhinder Singh Prem, the former managing director of Adidas India claimed that the issues irregularities are much larger and are at the global level, which led to the termination of her services with the company. Prem said that there were differences over business operations in India between him and the global management and the global executives were part of the decision.
Prem has refused to accept allegations of financial fraud by Adidas and has also sent a legal notice to the company. He said that he feels that there is something wrong in the company and the issue might be ona global scale.
Sporting giant, Adidas has announced its decision to close down 300 out of the total 900 Reebok stores in Germany as part of its efforts to restructure its business.