It Will Be Hard For Bulls To Revive, Says Ashwani Gujral
Submitted by Divesh Sharma on Sat, 05/05/2012 - 16:28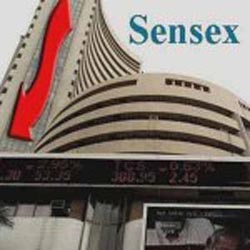 The 30-share index BSE Sensex closed below 17,000 on May 04, after the Indian currency dropped further versus the US currency and proposes to appraise tax pact with Mauritius dulled investor outlook, on selling force in banking institutions and index heavyweights.
Banks saw huge selling strain after Macquarie in a report stated that the central banking institution (RBI) directives to meet up Basel III rules could result in an equity dilution in banks of about $30-35 billion by the next five years.
Further, Minister of State for Finance S. S. Palanimanickam said lawmakers that the country is considering an appraisal of the Double Taxation Avoidance Treaty with Mauritius to lift up grosses.
The Bombay Stock Exchange (BSE) benchmark, Sensex declined 1.87% (320.11 points) to end the week at 16,831.08.
This was Sensex's lowest close since January 23.
At the National Stock Exchange (NSE), the 50-stock Nifty index declined 1.96% (101.55 points) to shut the shop at 5,086.85.
Technical analyst Ashwani Gujral said that the positive news is there are not heavy F&O positions.
He said that the stock market has broken out of a consolidation and may stay as a trend for a few days.
The bourses can witness a mild intraday rally and may test the 5,119 levels on the 200-DMA.
Bears may gain buoyancy if they witness a 30-40 point up move. From here, it will be hard for bulls to return.
Investors should keep in mind that this is a light market, so it will not drop 100 points per day. The market fall will be much slower if we get to lower levels.