Jaideep Bhattacharya Quits As CMO Of UTI Asset Management
Submitted by Divesh Sharma on Sat, 05/05/2012 - 15:02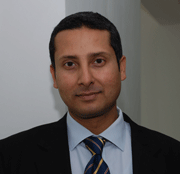 As per fresh reports, Jaideep Bhattacharya, group president & chief marketing officer of UTI Asset Management, the nation's fifth biggest mutual fund has quit the fund house.
The sources said that Mr. Bhattacharya left this job with the aim to pursue other carrier chances and a formal declaration could be made shortly.
But, there are also reports that Jaideep's resignation accompanied differences with the company's board members.
Since U K Sinha quitted UTI Asset Management to turn Sebi Chairman during February last year, there has been no permanent head of the nation's oldest fund house.
Punjab National Bank (PNB), State Bank of India (SBI), Bank of Baroda (BoB) and Life Insurance Corporation (LIC) and T Rowe Price are the sponsors, which promote UTI Mutual Fund.