Jaitley''s call record case: BJP takes on Govt., demands Shinde''s reply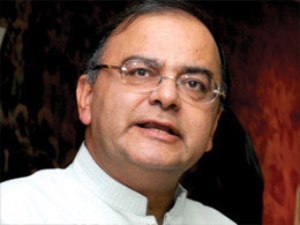 New Delhi, Feb. 16 : The Bharatiya Janata Party (BJP) on Saturday lashed out at the Congress-led UPA Government over reports of a Delhi Police constable arrested for allegedly trying to access Leader of Opposition in Rajya Sabha Arun Jaitley''s call details, and demanded an answer from Union Home Minister Sushil Kumar Shinde as to who ordered this unauthorised surveillance.
"The facts which have come to light as far as more than four police stations asking for the call details of BJP leader and Leader of Opposition in Rajya Sabha Mr. Arun Jaitley is a very serious issue. We demand from the Home Minister that he must tell the nation who ordered this. This is nothing, but unauthorised. There must be unauthorised tapping also," said BJP spokesperson Prakash Javadekar.
He said that his is a political surveillance, which is absolutely not acceptable in democracy.
"This is not the emergency days. They are gone. So, who ordered this collection of call details, which were routed through various police stations to the telecom companies? So, we want answer from this from the Home Ministry immediately, otherwise we are taking this issue very seriously and we will raise this issue in the Parliament also because this is nothing less than an unacceptable, unauthorised surveillance which we condemn," he added.
Meanwhile, Delhi Police Commissioner Neeraj Kumar today said this matter is being investigated.
" So, it is not appropriate to come to any conclusion at the moment," he added.
According to reports, a 32-year-old Delhi Police constable has been arrested for allegedly trying to access Jaitley''s call details.
Arvind Dabas, who is posted at the Parliament Police station, tried to use the official email-ID of an Assistant Commissioner of Police (Operations) to send a request to Airtel for the call detail records (CDR) of Jaitley.
Delhi Police, which has registered a case a few days ago, has also launched a probe to find out other two people who tried to access the details
Though the BJP leader has not filed any complaint, Delhi Police has launched a probe to ascertain whether any official had sought details about his call records or if it was a case of impersonation. (ANI)