JSPL planning to acquire Gujarat NRE Coke's Australian unit
Submitted by Malini Ranade on Fri, 02/01/2013 - 21:05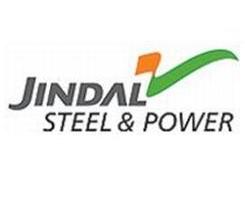 India's Jindal Steel and Power (JSPL) has said that it is planning to acquire Gujarat NRE Coking Coal Ltd, which is a Australian subsidiary of Kolkata-based Gujarat NRE Coke.
JSPL has made a all-cash AUD 221.61 million or about Rs. 1,200 crore. The offer translates to 0.20 Australian dollar (AUD) per share, which is a premium of 5 per cent on the closing price of the shares on January 29 at the Australian Securities Exchange (ASX).
JSPL already has a stake of 19.5 per cent in Gujarat NRE Coking Coal, the company said in a filing with the ASX. The company said in the filing that it is making an unconditional offer to the shareholders of the company through the market bid. JSPL also has an agreement to source fuel for its Indian operations.
JSPL Vice-Chairman Vikrant Gujral wrote a letter to the Gujarat NRE Coking Coal shareholders noting that offer allows the shareholders to realise a fair value for their shares in a volatile stock market. He also pointed out that the offer is at a 5 per cent premium on the closing price of the shares.
Gujarat NRE Coking Coal's shares rose by 7.89 per cent on the ASX to close at AUD 0.205, which is 20.5 cents per share.