JSW Steel is victim of alleged illegal mining, says Rao
Submitted by Keshav Seth on Wed, 05/16/2012 - 22:43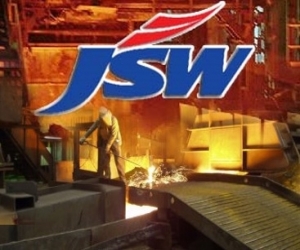 The joint managing director and group Chief Financial Officer of JSW Steel, Seshagiri Rao has claimed that the company is a victim of alleged illegal mining while dismissing suggestions that it might be involved in illegal iron ore mining in Karnataka.
Mr. Rao also said that the company will fully cooperate with the authorities in the ongoing investigations into the allegations that JSW Steel was involved in illegal mining in the southern state. An order from the Supreme Court launched a probe against former Karnataka chief minister BS Yeddyurappa and the steel giant alleging that the company has received illegally mined ore.
The company has been facing problems as its plant in Karnataka has been affected by iron ore shortages since the illegal mining issues and the apex court banned the mining in the state by all private mining companies.
"No, we have clarified on this issue that JSW Steel has not done anything wrong. In fact, we are the victims. We have been suffering over the lack of iron ore and iron ore mining concessions where we have made large investments in the state of Karnataka," he told a media channel.