Land Rover 2012 sales increased nearly 25% year-on-year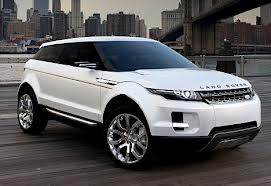 With the Land Rover brand selling a record-high number of cars in the UK in 2012, the sales of the brand witnessed a notable 25 percent increase year-on-year; helping Land Rover to grab a significant 27 percent of the market share in its segment.
The overall UK sales of the British SUV brand stood at 54,480 units in 2012; with the Jaguar XF clinching 22 percent market share; and outselling the Mercedes E-Class as well as the Audi A6.
Moreover, with Jaguar Land Rover UK selling 68,586 cars in 2012 - thereby marking a 19.17 percent year-on-year increase -, the record 2012 sales of both Jaguar XF and Jaguar Land Rover UK helped the Land Rover brand register its `best ever' retail sales year in the UK.
Another noteworthy contributor to the record 2012 sales of the brand in the UK was the Range Rover Evoque, which witnessed retail sales of nearly 18,120 units; and emerged as Land Rover's biggest selling vehicle in the country. In addition, the Range Rover - the flagship vehicle of the Land Rover brand - also recorded an exceptional performance for its run out year by retailing nearly 4,000 units.
Noting that "2012 was a successful year for Jaguar and Land Rover in the UK" in spite of the increasing cpompetition in the market, Jeremy Hicks - Managing Director of Jaguar Land Rover UK - said: "We look forward to building on this performance in 2013 with the introduction of more new products - including the All-New Range Rover and the Jaguar F-TYPE."