LG to launch new Optimus G in India
Submitted by Gaurav Mehra on Wed, 02/27/2013 - 22:26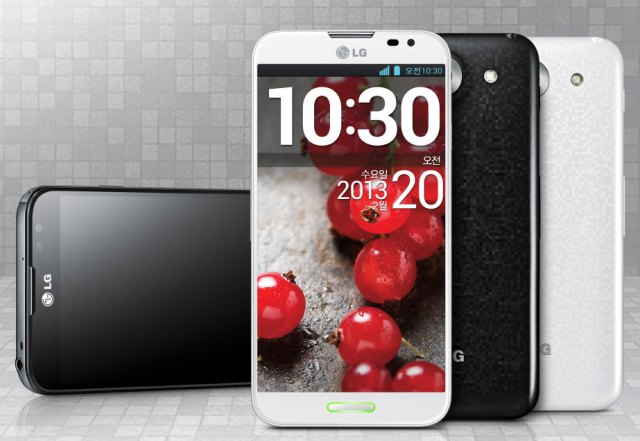 South Korean conglomerate, LG might be planning to launch the new Optimus G smartphone in the Indian market today.
Several reports suggest that the company will launch the new smartphone on February 27. The company confirmed reports by announcing that it would launch the "Next Gen Genius" smartphone in Mumbai. Some suggest that the new LG Optimus G is already listed on the official LG India website, which also reveals that the handset will be available in states including Delhi, Maharashtra, Punjab, Tamil Nadu and Uttar Pradesh.
The new LG Optimus G features a 4.7-inch True HD IPS touch-screen with a resolution of 1280x768p and 318ppi pixel density. It will be powered by Android 4.1 (Jelly Bean) and comes with a 1.5GHz quad-core processor, supporting 2GB RAM. The company comes with a 32GB in-built memory butit does not support a microSd card.
The device will compete with the likes of Samsung Galaxy S III and will form the basis for the Google Nexus 4. The company said that India will be among the first countries apart from the US, Canada, Japan and South Korea where the device will be launched. The company is yet to launch the device in Europe as well as other major markets.