Lithuanians called to the polls to elect new president
Submitted by Sahil Nagpal on Sun, 05/17/2009 - 13:05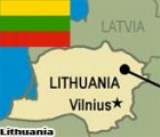 Vilnius  - Lithuanians were called to the polls early Sunday to choose a new president for the southernmost Baltic state.
Polling stations opened at 7 am local time (0400 GMT) and remain open until 8 pm (1700 GMT).
Campaigning ended Saturday for the seven candidates hoping to succeed Valdas Adamkus in Vilnius' Presidential Palace. The 82-year- old Adamkus has served the maximum of two five-year terms permitted by the Lithuanian constitution.
Adamkus helped restore credibility to an institution that fell into disrepute in 2004 when then-president Rolandas Paksas became the first-ever president of a European country to be impeached.
The clear favourite to become the first female president of Lithuania is Dalia Grybauskaite, the European Union's Financial Planning and Budgets Commissioner who suspended her role in Brussels to fight for the presidency.
Her candidacy has already received backing from the centre-right coalition government of Prime Minister Andrius Kubilius, though she is running as an independent.
Advance polls suggest Grybauskaite could gain 50 per cent of the vote, making a second run-off election on June 7 unnecessary.
Grybauskaite's main rivals are former prime minister Kazimira Danute Prunskiene and Algirdas Butkevicius, chairman of the left wing Social Democratic Party.
None of the other candidates, which include a retired army officer and a representative of Lithuania's Polish minority, are thought to have a realistic chance.
Results are expected in the early hours of Monday morning. (dpa)