Loeb asks Sony to spin off profitable assets
Submitted by Keshav Seth on Thu, 05/16/2013 - 11:15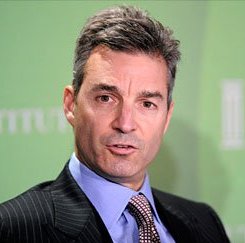 Daniel Loeb, a leading hedge fund billionaire, has asked Japanese electronics giant, Sony to spin off its most profitable assets.
Loeb's Third Point fund already has a 6.5 per cent stake valued at about $1.1 billion. Sony has seen its market value fall in the previous five years to half its level and it might be more open to outside influence than earlier. Loeb is asking the company to separate for investors its hits-making businesses: the film studio. The studio has made movies as 21 Jump Street and the music label behind artists like Ke$ha.
Sony was able to post its first annual profit in five years backed by government's new economy friendly policy. Sony Chairman Howard Stringer had pointed out that the culture of Japan's harmonious society may create a conflict and shareholders require higher efficiency.
Japanese businesses are increasingly taking steps to avoid takeovers and boards have become more defensive against the outside investors in the country. The new aggressive government of Prime Minister Shinzo Abe is bringing some changes into the world's third largest economy and is losing up some of its defensive nature.
The government has launched a massive stimulus spending and aggressive monetary easing to boost the growth in the stagnant economy.