Long Term Buy Call For OBC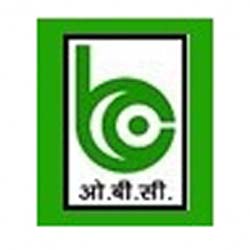 Technical analyst Rajesh Agarwal of Eastern Financiers Ltd has maintained 'buy' rating on Oriental Bank of Commerce stock to achieve a long term target.
According to analyst, the investors can buy the stock on dips of 5-6%.
Today, the stock of the company opened at Rs 383 on the Bombay Stock Exchange (BSE).
The share price has seen a 52-week high of Rs 545 and a low of Rs 230 on BSE.
Current EPS & P/E ratio stood at 54.57 and 7.10 respectively.
Oriental Bank of Commerce (OBC) has recorded a rise of 46.84% in its net profit of Rs 3,976.50 million for July-December period.
The bank has a net profit of Rs 2,708 million for the same period of 2009.
The bank's total income surged 14.46% to Rs 32,060.40 million for the three month period ended Sept 2010 as against Rs 28,009 million during the same period of last year.
The bank has a network of 530 divisions and 505 ATM's spread across the country, out of which 490 arms provide centralized banking solutions.
The banking institution provides different services and products, which comprise current/savings account, general loans, educational loans, agricultural loans, etc, for the advantage of clients.