Mahindra & Mahindra to pump Rs 1500 crore more in Chakan facility
Submitted by Malini Ranade on Tue, 04/01/2008 - 03:29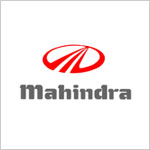 Mahindra & Mahindra Limited (M&M), one of India's leading auto brands, has signed a Memorandum of Understanding (MoU) with the Government of Maharashtra to further boost their investment at its upcoming Greenfield project.
Under the agreement, the company will be investing an additional Rs 1,500 crore to the already earmarked Rs 2500 crore at its proposed manufacturing plant at Chakan near Pune to double its overall capacity.
The company will manufacture medium and heavy commercial vehicles and other products from its Chakan facility for Mahindra International Ltd -- a 51:49 joint venture between M&M and United States-based Navistar International Corp. Navistar is a unit of International Truck & Engines Corp.
The total sum of Rs 4000 crore will be utilized towards the development and production of all vehicles slated to be rolled out from the proposed Greenfield.
At present, the company has a capacity to make 3 lakh vehicles a year. With the Chakan plant, the capacity would rise to 6 lakh vehicles per year.
The plant is expected to be ready by January 2010.