Market May Remain Volatile – Ashwani Gujral
Submitted by Shilpa Mahapatre on Wed, 06/27/2007 - 23:18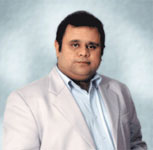 The stock market (BSE) has followed the same volatile pattern once more. It remains strong throughout the week, and analysts have suggested a strong resistance level at 14595.
The support for the Sensex is at 14425, and the resistance to the up move at 14526-14540-14584-14594. On the other hand, the support for the Nifty is at 4236 and resistance to the up move at 4286-4290-4322.
According to Ashwani Gujral the Nifty would trade in a higher place at 4,300, before any major rectification kicks in.
"Despite all the negative response, we are managing to hold above 4,250, which is a good sign. We are hanging around the upper-end of the range, if 4,100-4,300 can be construed as a range. The markets never fall after giving all these warnings. Despite so much negativity, we haven't fallen. People are ready for the fall. These shorts need to get cleaned out," Mr. Gujral added.
He said the stock markets will not drop till the June series terminates.
"The Nifty will probably trade higher than 4,300 before any significant correction sets in. I don't think the markets will fall before the June series expires. Overall, this market looks strong. Markets that are strong or are not falling, inspite of the bad news, tend to do much better when that turns around. If global cues improve from here, the markets will do much better," he added.
Technology Sector