Maruti Suzuki surpasses Toyota Kirloskar in MUV segment
Submitted by Devang Murthy on Mon, 11/19/2012 - 23:02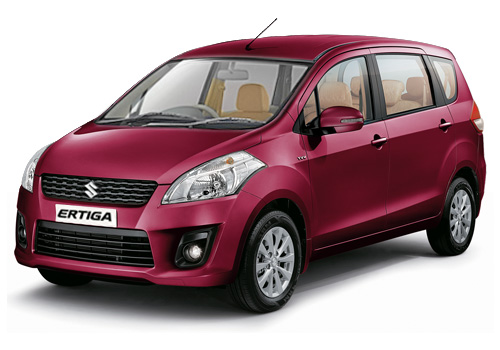 Maruti Suzuki, India's leading automaker, has surpassed Toyota Kirloskar Motors in the MUV segment to take the second spot in the market following the launch of its popular Maruti Ertiga MUV in September 2012.
Mahindra and Mahindra continued to lead the segment with several offering in the segment in the country. Maruti Ertiga is available in 6 versions and is priced between Rs. 6 lakhs to Rs. 8.90 lakhs. The model has boosted demand for the company.
Maruti Suzuki was able to sell a total of about 7,400 units in the segment in the month of October 2012 while rival Toyota sold 7,291 units during the month. Maruti sold 47,766 units in the MUV segment during the April to October 2012 period and its market share in the UV segment rose to 15.4% from just 2.1% in the same period in 2011.
The company is reaping the benefits of enhanced sales of Ertiga that was boosted by enhanced service network covering 2,200 cities across India. Ertiga comes with impressive fuel economy and is priced aggressively and this has helped the company expand its position in the market.
M&M commands a market share of 46.5 per cent, compared to 56.5 per cent recorded in the same period of the previous year.