McDonald's reports fall in global sales in October
Submitted by Keshav Seth on Sat, 11/10/2012 - 12:09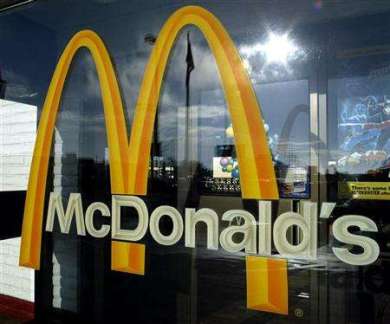 World's largest fast-food chain, McDonald's has recorded fall in a key global sales figures in the month of October, for the first time in almost ten years.
The store's monthly sales fell around the world by 1.8 percent in October, indicating a challenging environment for the company. Don Thompson, the chief executive of McDonald's says that the fall shows a challenge of today's global marketplace. The company had recorded a fall earlier in April of 2003.
The company said that the same-store sales fell 2.2 percent in the United States and Europe and declined 2.4 percent in the Asia Pacific, Africa and Middle East regions. Analysts say that the besides a weak markets around the world, the fall in sales was also partially because October had one less Saturday and Sunday that are important sales days.
The fast food giant is also facing increasing competition from Burger King and Wendy's, which are aggressive adding to their menus and remodeling stores. McDonald's has been looking to new mediums like social media to promote its products but as consumers remain moderate, the effors have not been able to attract new customers.