MCX-SX debuts, competition among stock exchanges intensifies
Submitted by Divesh Sharma on Mon, 02/11/2013 - 18:45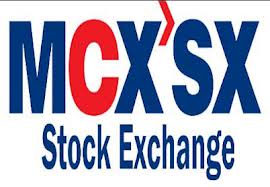 MCX Stock Exchange (MCX-SX) finally became live on Monday, a development that is expected to intensify competition among stock exchanges to take hold of volumes.
MCX-SX launched its benchmark index, dubbed SX40, to take on well-established players - the Sensex and the Nifty.
Announcing the launch of the new stock exchange, Union Finance Minister P Chidambaram said the new entrant have to face competition from the existing exchanges. He also wished good luck to the new as well as existing exchanges.
Speaking on the topic, Mr. Chidambaram said, "You have competition. There are two guys out there waiting for you to enter their arena. To those two guys I say there is a competitor entering the arena. So good luck to all three of you."
The finance minister also expressed hope that the increased competition among all the three stock exchanges would make the market an exciting place for people to invest their savings.
MCX-SX has hand-picked a total of 1,116 of the most liquid companies for trading on its platform.
The new stock exchange has started operations with equity and derivatives, but it has plans to also try its luck in interest rate futures and the corporate bond segment in the future.