Merkel condoles Ariel Sharon's death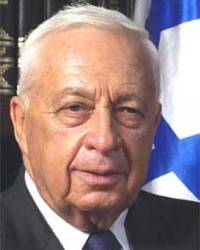 Berlin, Jan 12 - German Chancellor Angela Merkel has conveyed her condolences to Israeli Prime Minister Benjamin Netanyahu on the passing of former Israeli prime minister Ariel Sharon, her spokesperson said Saturday.
The chancellor "is mourning with the Israeli people" for Sharon, 85, who was also committed to deepening the German-Israeli relations, Xinhua reported quoting spokesperson Steffen Seibert.
Sharon was an Israeli patriot and rendered great service to his country, the spokesman added.
"With his courageous decision to withdraw Israeli settlers from the Gaza Strip, he took a historic step on the path to a deal with the Palestinians and a two-state solution," said the spokesperson.
Sharon died Saturday. He had been in a coma for the past eight years since he suffered a stroke in January 2006. He later slipped into a coma.
His condition deteriorated last week after he suffered a kidney failure. He died at the Sheba Medical Centre near Tel Aviv.
He will be laid to rest at a site close to his family's Sycamore Ranch in southern Israel and will be buried next to his second wife Lily Sharon, who died of cancer 14 years ago. (IANS)