Merkel encourages Greece to continue along path of reforms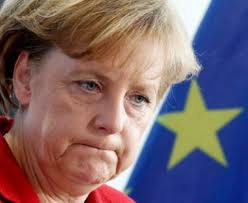 German Chancellor Angela Merkel has urged all eurozone countries, particularly Greece, to stick to program of reforms to fight back persistent recession.
As Merkel began discussions with French President Francois Hollande, she said, "It is important for me that we all stick to our commitments ... but I will encourage Greece to continue along its path of reforms."
However, she added that she could not take further decisions on whether the recession-hit Greece could stay in the 17-country euro block before getting the much-awaited report by Greece's international creditors on Athens' progress on reforms.
French President Hollande said he wanted Greece to remain in the euro block but it was in the hands of the Greek government itself.
During the talks, Merkel and Hollande will also have discussions on how to employ decisions taken at the European level about banking supervision as well as the ongoing crisis in Syria.
Merkel was due to have a meeting with Greek Prime Minister Antonis Samaras in Berlin on Friday, while Hollande will hold a meeting with Samaras in Paris on Saturday.
Samaras is expected to table Greece's case for an extension to a deadline to make around 11.5 billion euros in spending cuts and far-reaching economic reforms as he is still struggling to bring the debt-laden economy back onto a growth pathway.