Mifos(R) Cloud Rolled Out In Indian Market
Submitted by Bharat Ghai on Wed, 11/17/2010 - 16:16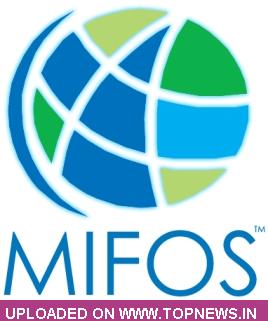 During the Microfinance Leadership Summit on Technology, Grameen Foundation has made declaration about the launching of Mifos® Cloud in the Indian market.
Mifos Cloud is a hosted management information service delivered for a subscription charge to budding poverty-focused microfinance institutions (MFIs) looking for maximizing sustainable development.
The cloud-based service backs up more transparent biz and social performance reporting and better data management that can perk up institutions' capability to draw capital as well as resources.
Mifos Cloud provides a user-friendly software service, which is forceful enough to meet up the demands of fast-growing microfinance institutions, whereas offering them a supple system they won't outgrow.
Tech-savvy business groups are progressively turning their faces towards cloud computing for cheap enterprise-level IT as it decreases the cost of IT, outsources maintenance hassles and guarantees the best technical know-how.
Mifos Cloud is managed via Amazon's superlative hosting facilities and offers up commercial-level security, availability and disaster recovery.
Rajiv Jain, Managing Director of Digamber Capfin Limited, a fast-emerging MFI serving the poor throughout Rajasthan, said, "I'm confident that Grameen Foundation is delivering the next wave of technology for us to grow our outreach and impact to the poor. At any moment, I can log into Mifos Cloud and know how we are performing financially, operationally, and socially."
Some key benefits of Mifos Cloud comprise:
- Greater Transparency: anytime, anywhere access for MFI staff and outside stakeholders ensures greater control.
- Deeper Social Alignment: tracking poverty levels of clients through Progress out Poverty Index(tm) (PPI), a leading social performance measurement tool.
- Better Decision Making: data analysis from multiple dimensions providing deep intelligence about an MFI's business and clients.
- Greater Operational Efficiencies: flexible work management streamlines processes, from client surveying and bulk loan approval to new product roll outs.
- Rapid Response to Market Conditions: flexible product definition and connection to outside services enables proactive response to clients and competition.
- Cost-effective: a cloud-hosted option requires no up-front capital expenditure, and minimal IT overhead.
Mifos Cloud's launch marks another breakthrough product in India by Grameen Foundation.
With the recent establishment of Grameen Foundation India, a wholly-owned arm to execute non-financial actions, and via Grameen Capital India, a JV Set up 2 years back to lead their financial activities in India.
The Grameen Foundation's Seattle-based Technology Center is a leader in innovative technology solutions for the microfinance industry.