Moldova to give its government officials lie detector tests
Submitted by Mohit Joshi on Wed, 03/18/2009 - 20:37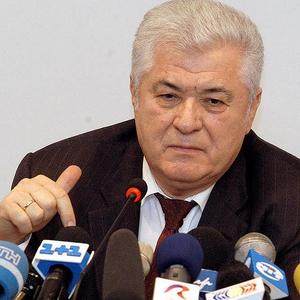 Chisinau  - Moldovan President Vladimir Voronin ordered most government officials take lie detector tests as part of a national anti-corruption programme, Infotag news agency reported Wednesday.
Polygraph tests would be mandatory for persons seeking employment in the police, the national intelligence agency, customs, border patrol, military, and prosecutors' offices, according to the presidential order.
Any serving official with access to secret or privileged government information would also be obliged to pass the examination, while other state employees could take the test "on a voluntary basis," according to the report.
The measure was aimed at reducing the penetration of agents in the employ of foreign intelligence services into the Moldovan government, and for combating corruption, Voronin told reporters at the signing ceremony.
Moldovan voters widely consider most elected and appointed officials in the former Soviet republic corrupt.
Voronin came to power in 2000, in part, on an anti-corruption ticket, but since then his government has struggled to reduce graft and embezzlement among state employees.
Moldova, Europe's poorest nation, is set for parliament elections on April 5. The ruling Communists and their centre-right opponents have named corruption to be the top problem facing the country. (dpa)
Technology Sector