Nation celebrates 64th Republic Day in the spirit of patriotism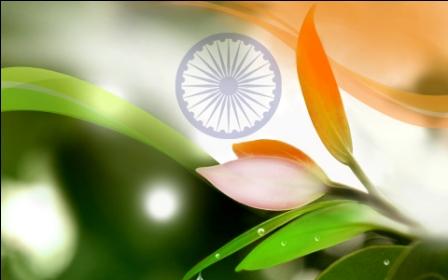 Kolakata/ Bangalore/ Amritsar, Jan 26 : The 64th Republic Day was celebrated across the country in the spirit of patriotism and brotherhood to showcase unity in diversity on Saturday.
West Bengal Chief Minister Mamata Banerjee graced her presence at the parade in Kolkata amid array of cultural programmes to showcase the rich heritage of the state.
Meanwhile, patriotic fever also gripped Bihar, as Governor Devanand Konwar unfurled the tricolour and inspected the Republic Day parade.
Bihar Chief Minister Nitish Kumar said that the people were dominating the democratic set-up in this era, unlike previous times.
Similar celebrations were witnessed Lucknow city as Uttar Pradesh Chief minister Akhilesh Yadav attended the parade.
H R Bhardwaj, Governor of Karnataka, unfurled the national flag in Bangalore and inspected the Republic Day parade by the armed forces personnel.
Patriotic fever also gripped Chennai, as Tamil Nadu Chief Minister J. Jayalalithaa and Governor, K. Rosaiah were soaked in the spirit of nationalism.
Rosaiah also took a salute and inspected the parade.
Similar celebrations were witnessed in Kerala, as Chief Minister Omen Chandy inspected the parade in Thiruvananthapuram.
In a bid to strengthen Indo-Pak camaraderie, Border Security Force (BSF) personnel exchanged sweets with Pakistan Rangers at the Wagah - Attari border in Amritsar.
Gujarat Chief Minister Narendra Modi and Governor Kamla Beniwal participated in the Republic Day celebrations in Dang district of the state.
Modi along with Beniwal unfurled the national flag and sang national anthem.
Senior BJP leader L K Advani also celebrated the Republic Day by distributing sweets to the party leaders and workers in New Delhi. (ANI)