Neoteric Infomatique files DRHP with SEBI for 6.97 million equity shares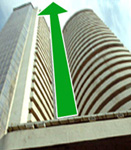 Neoteric Infomatique, a Mumbai-based company has filed the draft red herring prospectus (DRHP) with market regulator, Securities and Exchange Board of India (SEBI) to tap the capital market with an initial public offering (IPO) of 6.97 million equity shares of Rs 10 each for cash at a price to be decided through a 100% book-building process.
The company had commenced operations as a national IT distributor in 1997 and has been one of India's fastest growing IT distributors. The company has an un-matched coverage across India with its 32 branches catering to over 6000 channel partners in more than 320 cities.
The issue of equity shares will constitute 40% of the post-issue equity share capital of the company. The equity shares are proposed to be listed on Bombay Stock Exchange of India (BSE) and National Stock Exchange (NSE).
Neoteric Infomatique is also considering a pre-IPO placement of equity shares with certain investors.
The book running lead manager to the issue is Microsec Capital.