New Kama Xcitra app to offer Kama Sutra in 3D
Submitted by Bharat Ghai on Tue, 04/16/2013 - 23:11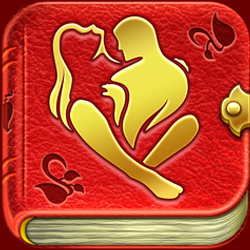 A new Kama Xcitra app for smartphones and tablet computers is promising to offer the ancient Indian manual in advanced 3D to the users around the world.
The app promises to allow the couples to study the erotic poses in 3D through the state-of-the-art technology that converts historical figures into holograms that can be seen on the screens. Each of the images in the app can be seen from all angels allowing users to completely see the sexual diagrams from the ancient manual.
The app is being offered free of cost with the purchase of the Kama Xcitra book and it comes with a new version of the text based on the ancient Indian Hindu philosophies that is believed to be more than 2000 years old. The Kama Xcitra is aimed at helping couples master positions from the book and brings them closer.
Hazel Cushion, managing director of publisher Xcite Books, said, "For more than 2,000 years couples have turned to the Kama Sutra for advice and guidance on how to have a fulfilling love life. But some of the more challenging positions, like the Prone Tiger, the Catherine Wheel or the Peg, have left readers a little baffled. That is until now."