No cap on number of students who can study in Britain: Cameron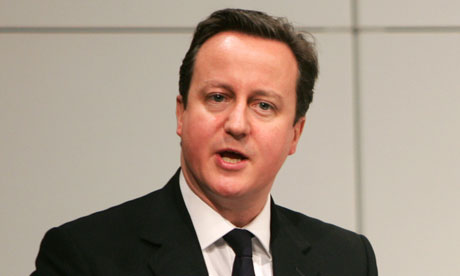 Kolkata, Nov 14 : British Prime Minister David Cameron Thursday assured students that there was no upper limit to the number of candidates interested in studying in Britain.
At an interactive session at the Indian Institute of Management-Calcutta here, Cameron sought to address concerns of Indian students whose number in British educational institutions has fallen steeply.
"There is no cap on the number of students that can study in Britain. If you get a graduate paid job, you can work in Britain after your studies," Cameron said.
Cameron said the essentials for studying in Britain were "proficiency in English and a place in a genuine British University".
With education in Britain being "expensive", the prime minister also justified the decision of asking students to pay for their studies.
"Education in Britain is expensive and there are two ways to fund it - either asking the taxpayers or the students to pay. I think it is better to ask the students to pay because once they become a graduate, their earnings increases a lot," Cameron said.
The now-scrapped 3,000-pound visa bond scheme is being seen as a reason behind the recent fall in the number of Indian students going to Britain.
The British government scrapped the controversial scheme aimed at restricting visitors from some "high-risk" countries -- India, Pakistan, Sri Lanka, Bangladesh, Ghana and Nigeria.(IANS)