Number of New York food pantries fell 25 percent in 5 years
Submitted by Amanda Lysak on Tue, 11/20/2012 - 23:26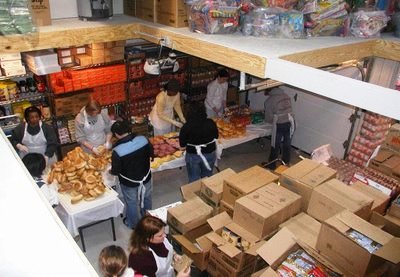 According to a new report, the number of food pantries and soup kitchens has fallen 25 percent in the previous five years in New York City.
The new Food Bank for New York City's report showed that a higher number of people are coming to such food providers and more people are being turned away. The report also noted that there is a need for food points due to the affects of Sandy storm that hit the US east coast recently.
Meanwhile, the San Francisco Food Bank said that it has received 700 Thanksgiving turkeys over the weekend after it called for help in its effort to serve the people during the upcoming holiday. However, the food bank still needs 1,000 more turkeys to meet the demand for the holiday, according to charity officials.
The Food Bank is aiming to provide 3,300 turkeys to 202 agencies in San Francisco and Marin County that deliver food to the needy. Spokeswoman Blain Johnson said that only a few days are left before Thanksgiving and the food bank still needs 1000 turkeys to serve people. She said that with the level of contribution over the weekend, she is confident over achieving its target of having enough turkeys.