Once popular asthma drug could benefit people with smell loss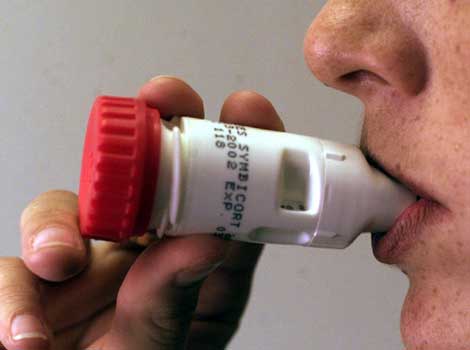 Washington, Apr 8 : A drug used long ago to treat asthmatics can also prove beneficial for people who have lost their sense of smell, according to a new study.
The asthma drug, known as theophylline, may help individuals whose smell loss relates to the biochemistry of two common proteins.
The study was conducted over 369 individuals, out of which 314 had smell loss and 55 did not. The cohort included 169 females and 145 males, aged 52-54 years. The smell loss was measured using standard testing procedures to determine the type, degree and character of smell loss.
These included objective smell function (psychophysical) and subjective (quantitative evaluation of smell loss) methods. Blood measures and smell functions were evaluated regularly throughout the study.
The researchers had previously discovered that decreased levels of two proteins, cyclic AMP (cAMP) and cyclic GMP (cGMP), in nasal mucus inhibited growth and development of olfactory receptor cells thus causing smell loss.
The patients consumed 200, 400 or 600 mg of theophylline for a period of 2-6 months.
Psychophysical measurements showed that smell function had increased for more than 70 percent of the participants.
Subjective measurements showed an increase in smelling ability for 47 percent of the participants.
Moreover, when patients stayed on the drug they continued to improve.
"It is well known that millions of Americans have smell loss. It is less well known that many of these patients have lower than normal levels of cAMP and cGMP and that theophylline is useful to them since it increases the proteins in the mucus levels of their nasal passages," said lead researcher Robert I. Henkin.
"These findings do not relate to all patients with smell loss but to the many who have this biochemical abnormality," he added.
The study was presented at 121st annual meeting of the American Physiological Society. (ANI)