Luke Donald
Submitted by Sukhdeep Grewal on Thu, 02/21/2013 - 19:21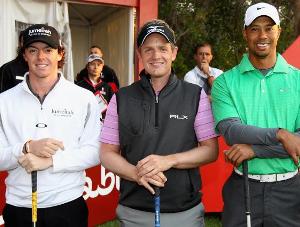 London, Feb 21 : A snowstorm had led to play being suspended on the opening day of a golf championship in the desert state of Arizona, leaving the participating golf stars shocked.
Golfing champions Rory McIlroy, Tiger Woods and Luke Donald had not even teed off when the claxon sounded signaling the suspension of the opening match of the Accenture Match Play Championship, as a blizzard turned the putting greens into white before their amazed eyes, the Mirror reports.
Submitted by Narinder Hans on Tue, 01/08/2013 - 21:04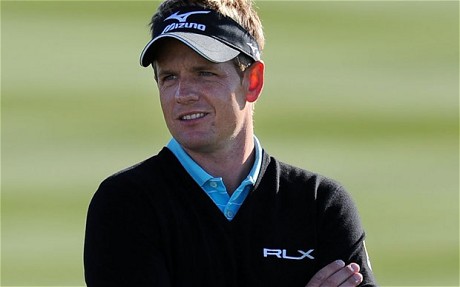 Kuala Lumpur, Jan 8 : World No. 2 Luke Donald has confirmed his participation for the 2013 Maybank Malaysian Open golf that will be held here March 21-24.
The Maybank Malaysian Open 2013 is regarded as the most prestigious golf event in the country and a leading national open in the region.
The event has hosted some of the best international and regional professional golf players. This year, the tournament ups the ante with a prize purse of $2.75 million, an increase of $250,000 from last year's tournament.
Donald, a native of Hertfordshire, England, will be making his debut in the tournament.