Nell McAndrew
Submitted by Mohit Joshi on Sat, 03/07/2009 - 20:42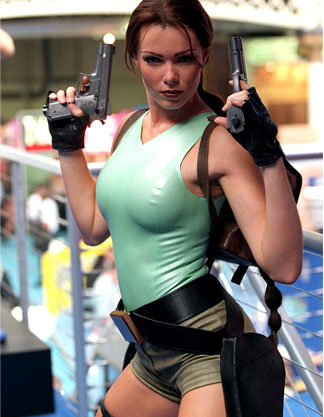 Sydney, Mar 7 : Brit model and former real-life Lara Croft, Tomb Raider, Nell McAndrew, has revealed that she will defy the "dirty looks" she gets and continue to breastfeed her son for as long as he wants.
McAndrew, 35, has told a British newspaper that she will ignore negative comments from other women and continue breastfeeding son Devon, who is 2½.
"I get negative comments all the time, but that''s their problem," the Sydney Morning Herald quoted McAndrew as telling the Daily Mirror.
"Breastfeeding is the most natural thing in the world - and it''s so good for my son that I don''t see any reason to stop.