PepsiCo launches 2nd mainstream cola brand Atom
Submitted by Ashok Rao on Fri, 04/26/2013 - 19:02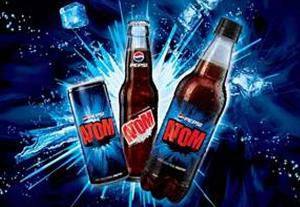 Beverages giant PepsiCo on Thursday made an expansion in its cola portfolio with the launch of `Pepsi Atom,' which has exclusively been created for the Indian market.
Pepsi Atom, which has been launched after more than two decades of the company's operations in India, fall in the category of stronger, fizzier cola with a sharp taste hit.
The new Pepsi bland will fundamentally try to snatch market share from rival Coca-Cola's second mainstream brand - Thums Up.
To promote the new cola brand, PepsiCo roped in Bollywood actor Sushant Singh Rajput as its brand ambassador. The company has plans to leverage the ongoing IPL
(Indian Premier League) cricket match to promote Pepsi Atom. A television campaign for the Atom will go on air on 1st of May.
Homi Battiwalla, category director colas at PepsiCo India, said, "Created for the Indian market, in collaboration with PepsiCo's global innovation team, it is a result of extensive flavour development and consumer testing in the country."
The introductory price of the Pepsi Atom has been pegged at Rs 10 for a 200ml returnable glass bottle, while 250ml and 500ml cost Rs 15 and Rs 25, respectively.
The list of PepsiCo's other beverage brands includes Diet Pepsi, Mirinda, 7UP, Nimbooz, Mountain Dew, Slice, Gatorade and Tropicana.