Picasso's Guernica gets a new setting at Spanish museum
Submitted by Mohit Joshi on Fri, 05/23/2008 - 20:41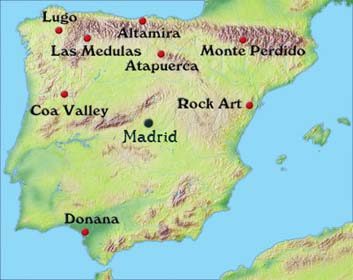 Madrid  - Guernica, Pablo Picasso's 1937 large anti-war painting, has been given a new illumination and will be repositioned at Madrid's Reina Sofia museum of modern art, Spanish press reports said Friday.
The black-and-white painting measuring 3.5 x 7.8 metres, which depicts the 1937 Nazi bombing of the Basque town of Guernica during the Spanish Civil War, is now displayed under a white instead of the former yellowish light.
The painting will also be repositioned in such a way that the visitor will face it immediately, instead of coming in sideways, in compliance with the wishes of Picasso
(1881-1973) who wanted it to be looked at like a movie.
Some walls will be taken down to give the Guernica more space.
"The painting gains in contrast and profile" with the new arrangement, which will be finished after the summer, Reina Sofia director Manuel Borja-Villel explained.
The museum is also trying to recreate the atmosphere of the 1937 Paris Universal Exposition where the Guernica was first seen, with other art works and an anti-war movie that were shown at the Spanish pavilion, a miniature model of which is included in the display.
The new setting of the Guernica forms part of a larger-scale rearrangement at the Reina Sofia museum. (dpa)