Piracy incurring loss worth crores to film industry: Soni
Submitted by Satish Kumar on Sat, 12/05/2009 - 21:48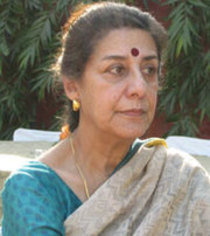 New Delhi, Dec. 5 : Information and Broadcasting Minister Ambika Soni on Saturday condemned the piracy of films, saying that crores of rupees invested in the film industry are being lost due to piracy.
Speaking at the 27th Biennial Conference of State and Union Territories held in New Delhi, Soni expressed grave concern about the malpractice looming large at the entertainment industry.
"We all know that films are a source of entertainment and also generate revenue in India. But if some unscrupulous elements try to neglect the crores of money invested in the film industry, then the system will fail to run. So, this is a very important issue that we discussed in the conference," Soni said.
She added that it is in the hands of the state governments to tackle the situation and make laws, keeping in mind the commercial interests of the people.
Apart from state ministers and administrators, the conference was also attended by various renowned film personalities and media connoisseurs.
According to Bollywood filmmaker Yash Chopra, the state should establish anti-piracy laws and punish the people involved in this crime.
"Piracy is a very important issue. The government should instate anti-piracy laws and implement them properly, which is necessary. There are many laws that have been installed but not implemented. Nobody gets punishment; the judiciary doesn''t know whom to punish. This piracy is posing a question to the existence of the Bollywood film industry," said Yash Chopra. (ANI)