PM Manmohan Singh unlikely to visit Pakistan on Gurupurab
Submitted by Neha Malik on Sat, 11/17/2012 - 23:02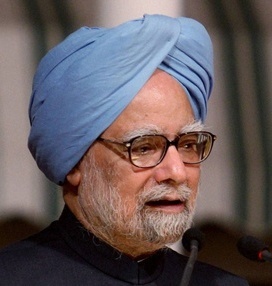 Pakistan's president Asif Ali Zardari had invited Prime Minister Manmohan Singh early this year to pay a visit to Nankana Sahib Gurdwara near Lahore on the occasion of Guru Nanak's birth anniversary on 28th of November, but the Indian prime minister is reportedly unlikely to visit the neighbouring country anytime soon.
Some are of the view that Mr. Singh will not visit Pakistan due to the very short window for such a trip prior to general elections in that country; but a source from the foreign ministry said that Mr. Singh would not visit Pakistan as the scar of 26/11 terrorist attack was yet to heal.
The source said India was stilling feeling a sense of "hurt" that was aggravated by the apathy that Pakistan showed about the dreadful incident.
Speaking on the topic, the source said, "We are not bitter but we haven't forgotten either and a little balm from Pakistan can give us the strength and courage to move forward."
The source admitted that it would not be appropriate to put pre-conditions for the visit, but added that there were some expectations from Pakistan that still remained unfulfilled.
Pakistan is expected to grant 3,000 visas to Indian pilgrims who visit Pakistan for Gurupurab - the birth anniversary of Guru Nanak Dev.