PM Modi pitches economic growth, reforms to business leaders in Melbourne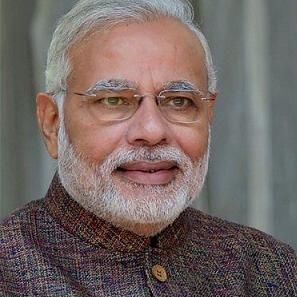 Melbourne, Nov 18 : Asserting that his government was committed to building infrastructure across the country, Prime Minister Narendra Modi on Tuesday told business leaders in Melbourne that reforms were being undertaken to enhance the ease of doing business in India.
"We are focused on infrastructure, including national roads, rural infrastructure, irrigation works, modernisation and high speed rail. My government is actively working to revive the economy. New world class ports will be developed across India's coasts, inland waterways will be developed," said Prime Minister Modi.
The Prime Minister said that speedy recovery of the global economy was extremely important.
"You must be aware that G-20 leaders are still worried about recovery of the global economy, we all have to find ways for speedy recovery. We have to find ways for sustainable and easy growth," he said.
Prime Minister Modi also used the platform to promote his 'Make in India' programme and said that India needs highways as well as 'I-Ways'.
"We need highways and we need I-ways too. When I say I-ways, it means information ways. We have recently launched the 'Make in India' programme for growth of manufacture within the country. We are particularly promoting labour intensive manufacturing," he said.
The Prime Minister also brought to attention the Mars Orbiter Mission, which was an indigenous project costing less than a Hollywood movie.
"Mars Orbiter Mission was our major achievement. Everything was indigenous, in very small factories every component was made to make the mission successful. We have a large numbers of hands to work, our Mars Orbiter Mission cost less than a Hollywood film," he said.
Emphasizing that his government greatly values its relations with Australia, the Prime Minister sought Canberra's help in overcoming the challenges faced by India.
"We greatly value our relation with Australia, we need your partnership to overcome the challenges that we face. I thank the Australian PM and his government for the love, respect and hospitality," he added. (ANI)