Portugal's new security laws blasted as "totalitarian"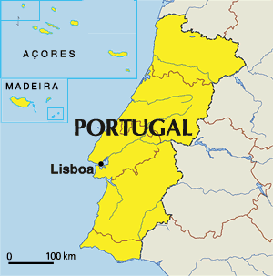 Lisbon  - The Portuguese opposition and judges' representatives Tuesday criticized the country's new internal security legislation, describing it as undemocratic and unconstitutional.
President Anibal Cavaco Silva on Monday signed legislation approved in May with the votes of the governing Socialist Party, which has an absolute majority in parliament.
The legislation increases the powers of police investigators and creates the figure of a general secretary for security who will report directly to Prime Minister Jose Socrates.
The legislation was "dangerous" for democracy, because it concentrated police powers in the hands of a person placed directly under the authority of the prime minister, said Helena Pinto of the leftist Bloco de Escuerda.
The political authorities will now have direct access to information on police investigations, said Antonio Martins of the Portuguese Judges' Syndical Association.
Such laws were "only possible in totalitarian regimes," said Florindo Pires Salpico of the Independent Judges' Commission.
The conservative opposition has also accused the legislation of "leaving the very life of citizens" dependent on the will of Socrates and of interfering with the powers of the judiciary.
The Socialists say the law improves coordination between the security forces. (dpa)