Protesting Bulgarian farmers block highways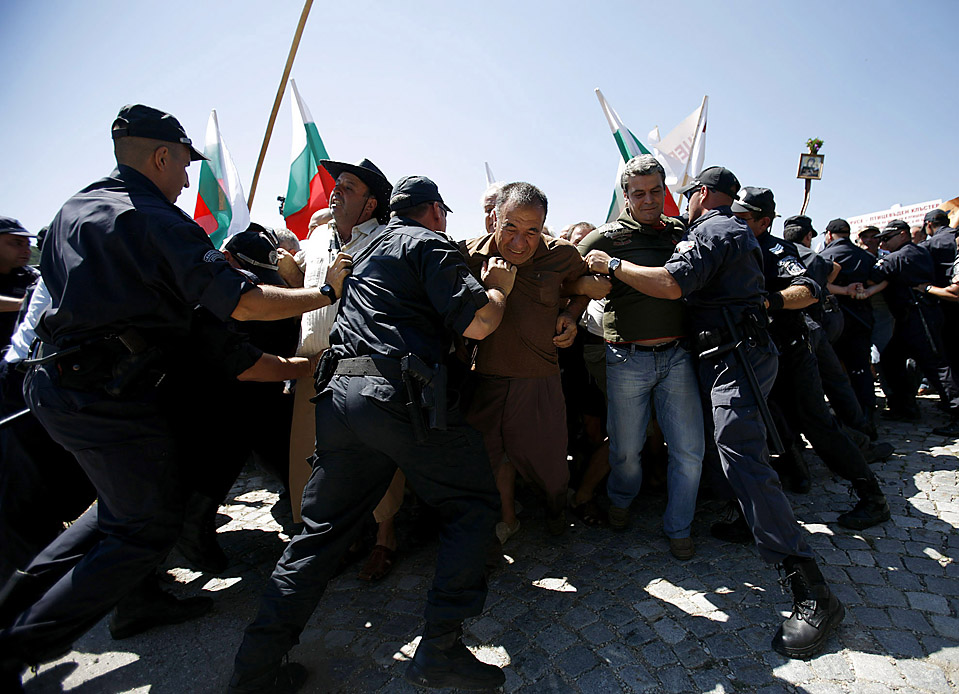 Sofia - Some 3,000 Bulgarian farmers on Thursday blocked several key highways in protest against the government's agricultural policy, the national radio said.
Grain producers, joining the months-long protest of dairy farmers, are demanding subsidies which they claim the state owes them and are demanding more money than what is planned in the 2009 draft budget.
They also are demanding the resignation of Agriculture Minister Valeriy Cvetanov, saying he did not meet promises he made.
Farmers brought out dozens of combines, tractors and trucks to block the main norht-south corridor, as well as downtown Burgas on the Black Sea coast.
Police detained the farmers union leader, Krasimir Avramov, at the scene of one of the blockades Thursday, but protesters plan to block Sofia on Friday.
Bulgaria joined the European Union in 2007 to become the poorest member-state. Much of its industry and agriculture still has a hard time adapting to the fierce competitiveness within the 27-nation bloc. (dpa)