Punjab Congress president tried to sabotage my campaign: Amarinder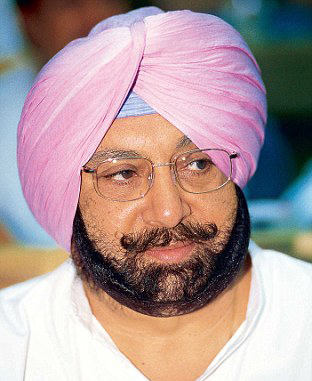 Chandigarh, May 24 : Senior Congress leader and former chief minister Amarinder Singh Saturday accused Punjab Congress president Pratap Singh Bajwa and his brother of trying to sabotage his election campaign for the Amritsar Lok Sabha seat.
Amarinder, who defeated senior BJP leader Arun Jaitley by a margin of over one lakh votes in Amritsar, alleged Partap Singh Bajwa and his brother Fateh Bajwa tried to sabotage his campaign and that they had specifically visited the city to convince the people to oppose him.
In a statement, Amarinder revealed that he had to call up Fateh Bajwa and warn him against meddling and sabotaging his campaign in Amritsar. He said that he had kept quiet so far only in the interest of the party.
"During the campaign, I got to know that the two Bajwa brothers had come to Amritsar and were telling people to oppose me, or at least not to support me. I called Fateh Bajwa right at that moment only and asked him that the two brothers must keep away from Amritsar," Amarinder said.
He said both the brothers were in Amritsar. Fateh claimed that he was bed-ridden while his brother was in Gurdaspur.
Amarinder said that he was forced to reveal the matter now as some senior leaders were unnecessarily being targeted and blamed for the rout of Congress in Punjab.
Singh, who is a member of the Congress Working Committee (CWC), has joined senior Punjab Congress legislators and leaders in demanding the removal of Bajwa from the post of Punjab Congress president.
These leaders have blamed Bajwa for the poor showing of the Congress in the recent parliamentary polls. The Congress won only three out of the 13 Lok Sabha seats in the state this time, down from its tally of eight seats in the 2009 general elections.
At least 24 senior Congress leaders, led by two state Congress vice presidents Rana Gurmit Singh Sodhi and Kewal Dhillon, had sought Bajwa's removal.
The Aam Aadmi Party (AAP) won four Lok Sabha seats in Punjab as the Congress failed to cash in on the anti-Akali Dal sentiment among voters. The Akali Dal won four seats while its alliance partner the BJP got two seats in the recent polls. (IANS)