Railway minister gives in-principle approval for hike in train food prices
Submitted by Neha Malik on Sat, 12/08/2012 - 21:05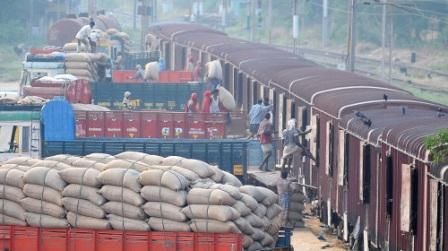 Railway Minister Pawan Bansal has reportedly given an in-principle approval to the proposal recommending a hike in the prices of food that is served in the trains.
The hike will be the first after almost a decade and will help the railways increase the quality of the food provided to the passengers. The railways authorities have been aiming to increase the prices to avoid vendors reducing the quantity of compromising on quality for higher earnings.
However, the move to hike food prices was blocked by several leaders at the Railway Ministry over the years possibly due to political considerations. Catering vendors have been asking for higher prices of food for several years.
The present Rail minister has approved the plan for a hike of between 15-25 per cent in food prices. A similar proposal for the price hike was not approved by Bansal's predecessor Mukul Roy. Records show that the price of standard menu for ordinary mail or express trains has not risen since 2003.
The railway ministry is working to make catering vendors on Rajdhanis and such trains to be contractually bound to provide to food to passengers if the trains are stranded for various reasons.