Railways to adopt PPP mode to modernize & upgrade its infrastructure
Submitted by Manpreet Dhillon on Mon, 12/17/2012 - 19:27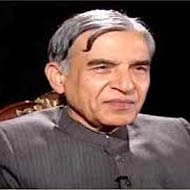 Railways will adopt public private partnership (PPP) mode to modernize and upgrade its infrastructure, Union Railway Minister Pawan Bansal announced on Sunday.
Mr. Bansal admitted that the Railway Ministry could not mobilized funds required for modernizing and upgrading infrastructure through internal sources, but added that the PPP mode would generate Rs 1.10 lakh crore for implementing the refurbishment of infrastructure.
The minister was speaking to reporters during his visits to Sangrur and Barnala districts in Punjab to lay foundation stones for new railway projects.
Speaking on the topic, he said, "The railways has chalked out ambitious plans for doubling the tracks, electrification, laying of new railway lines and manufacture of coaches in the next five years. All this will be done on PPP mode."
Mr. Bansal also said that railways would require around 30,000 more coaches in the future and for this, the ministry had asked all states to provide land to set up coach factories. He claimed that Punjab and Haryana were eager to provide land for coach factories.
He expressed hope that the Kolkata to Ludhiana and Delhi to Mumbai freight corridors would become operational within the coming five years.
Mr. Bansal also expressed concern over annual losses of Rs 22,000 crore incurred to the Indian railways from express and passenger trains, and hinted at the possibility of a hike in freight charges in the coming months.