Ranbaxy gets USFDA nod for Clarithromycin
Submitted by Divesh Sharma on Thu, 10/04/2007 - 20:57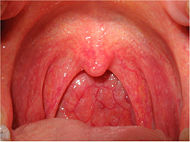 New Delhi: Ranbaxy Laboratories has informed that the company has got final FDA approval for its anti-infective agent Clarithromycin. In a press statement, the pharmaceutical major said that US Food and Drug Administration (USFDA) has granted approval for manufacturing and marketing of oral suspension drug Clarithromycin for US markets.
Ranbaxy Laboratories Ltd has become the first company to get a generic approval for Clarithromycin. Clarithromycin is indicated for the treatment of Tonsillitis, Pharyngitis, Pneumonia and some skin treatments. The total sales for the drug are estimated at US $100 million. Suspension drug sales were nearly US$25.3 million as per estimates of a study done in June this year.
Ranbaxy will market the drug through its Florida-based wholly-owned subsidiary Ranbaxy Pharmaceuticals Inc. (RPI). USFDA has been granted for 125 mg/5 ml and 250 mg/5 ml strengths.
In a statement, Mr. Jim Meehan, VP Ranbaxy Pharmaceuticals Inc said, "The suspension will be available in 125 mg/5 mL and 250 mg/5 mL strengths. This approval further expands our product portfolio of affordable generic alternatives and will be shipped immediately to all classes of trade."