Ranbaxy reports loss of Rs 492 crore in fourth quarter
Submitted by Sumeet Kak on Wed, 02/27/2013 - 22:05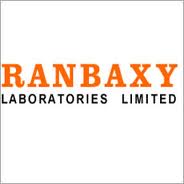 Indian pharmaceutical major, Ranbaxy Laboratories, which is a unit of Japan's Daiichi Sankyo, has recorded a net loss of Rs 492 crore during the fourth quarter till December 31, 2012 mainly due to voluntary recall of atorvastatin and mark-to-market loss.
The company had recorded a loss of Rs 2,983 crore during the same quarter of the previous year. The market analysts were expecting a profit of profit of Rs 242 crore during the quarter from October to December, 2012. Ranbaxy's consolidated sales fell from Rs 3,752 crore in the fourth quarter of the previous year to Rs. 2,670 crore for the quarter from October to December, 2012.
The company had recalled batches of Atorvastatin in November 2012 saying that it could contain small glass particles measuring less than 1mm in size. The Atorvastatin drug, which is the generic version of Pfizer's Lipitor, controls a dominant market share in the market and earns high margins for the company. The company had to write off inventory worth Rs 186 crore during the quarter and it also faced foreign exchange losses on derivatives worth Rs 180 crore.
"2012 was a mixed year for us. While we delivered our strongest ever sales performance monetizing our major key product opportunities, we also faced challenges, primarily the recall of atorvastatin in the US market at the end of the year," said Arun Sawhney, CEO & MD Ranbaxy.