Ranbir flies to Delhi to chat with Aamir, Javed
Submitted by Hardeep Sidhu on Thu, 11/19/2009 - 22:10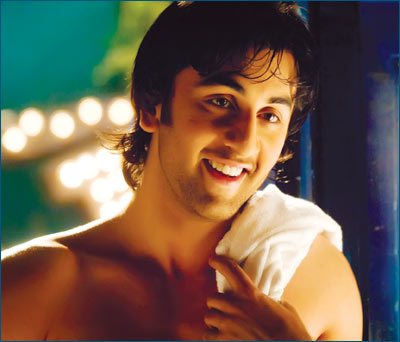 Mumbai, Nov 19 : Aamir Khan, Javed Akhtar and Ranbir Kapoor on the same platform? That's the line-up for a discussion organised by the Tehelka magazine on Bollywood and other social phenomena Saturday in New Delhi.
Ranbir, who is shooting in Bangkok, is flying to the capital for the evening.
"I don't know when I'll be able to do a film with Aamir. I'm his biggest fan. And Javed saab is an institution. When I was asked to share my opinions and views on the Indian film industry (I hate the term Bollywood) along with Javed Saab and Aamir my first thought was, why me?"
Ranbir, who has recently delivered two hits "Wake Up Sid" and "Ajab Prem Ki Ghajab Kahani", isn't preparing notes for the evening.
"I think I'll keep it extempore. I'd be lying if I said I wasn't nervous. Man, Aamir and Javed saab are stalwarts in front of me," Ranbir told IANS.
Tehelka turns five this year and is organising disucussions on various topics to mark the occassion.
Apparently Ranbir was chosen above other actors of his generation for his passionate interest in cinema.
The young actor, who is shooting non-stop for Siddharth Anand till January 2010 in various cities across the US and Europe, had to take a short break to attend this talk.
Producer Sajid Nadiadwala isn't complaining. He said: "It's an honour for the entire industry for Ranbir to represent Bollywood. So it's just fine."(IANS)