Reliance Infrastructure announces another buyback offer worth Rs 700 crore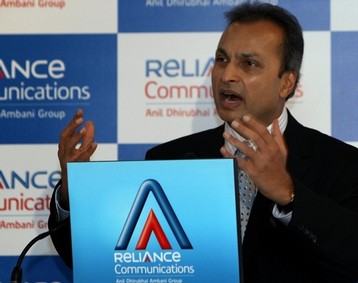 India's Reliance Infrastructure Ltd, part of the Anil Dhirubhai Ambani group, on Friday launched a Rs 700 crore ($144 million) buyback offer to boost its share price and returns.
The company said it would buy back shares from the open market at up to Rs 700 each, a premium of more than 27 percent to Thursday's closing price of Rs 550. It may be noted that the buyback announcement comes within a week of the infrastructure firm completing its Rs 796 crore buyback from the open market.
The latest buyback is expected to maximize the overall shareholder value and an increase in earnings per share and have a positive impact on company's stock price. The buyback programme would remain open till mid-April 2009 and would be done through open market purchases on the BSE
At present, company's diluted equity capital is Rs 227.77 crore with a market capitalization of Rs 12,500 crore.
On the BSE Friday, the Reliance Infra stock was ruling at Rs 574, higher by 4.36 per cent from the previous close. The scrip touched a high of Rs 579.50 and low of Rs 560 during intraday trading.