Ronaldo to return for Champions League semifinal
Submitted by Narinder Hans on Mon, 04/21/2014 - 21:13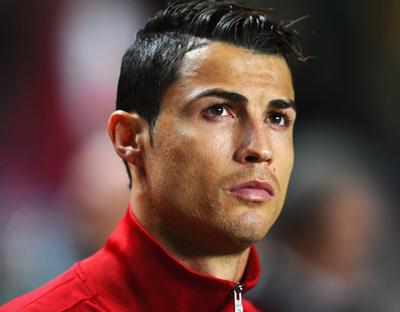 Madrid, April 21 : Real Madrid striker Cristiano Ronaldo will be fit to play against Bayern Munich in the first leg of the Champions League semi-final if the message posted on one of his social networking sites is to be believed.
Ronaldo has not played for Madrid since leaving the first leg of the quarter-final against Borussia Dortmund because of injury three weeks ago, reports Xinhua.
A combination of tendonitis in his left knee and a hamstring tear sidelined him from the Copa del Rey final last week when they defeated Barcelona 2-1 at the Mestalla Stadium.
However, he has been working hard at the Valdebebas training ground since the injury.  A message posted on his online community 'Viva Ronaldo' states "He is back.  Cristiano is ready to play against Bayern Munich", implying he will be available to play against the reigning champions.
The striker now has two full training sessions with his teammates ahead of Wednesday's game in the Santiago Bernabeu here.
His return will be a boost for his side but Madrid should not be too worried if he does not make the starting 11.  Although they lost the return leg of the quarter-final 0-2 in Dortmund, they have won other games without him with relative ease, scoring four goals away to Real Sociedad, four at home to Almeria and beating Barcelona 2-1, where a late goal from Gareth Bale proved decisive.(IANS)
Technology Sector