Ronaldo's knee cause of worry for Real Madrid, Portugal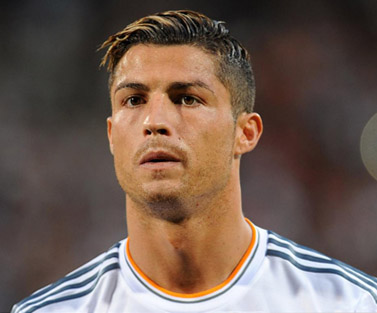 Madrid, April 3 : Real Madrid coach Carlo Ancelotti may have tried to assure fans and press that there is no need to worry about a possible serious injury to Cristiano Ronaldo's left knee, but the fact is Ronaldo's knee could be a big problem for the Spanish giants and perhaps Portugal.
Ronaldo limped out of the last 10 minutes of his side's 3-0 Champions League win over Borussia Dortmund Wednesday night with a worried look on his face as a result of pain in his left knee, reports Xinhua.
It is a problem which has so far not stopped him from playing but which has hampered the winger in recent weeks and Ancelotti decided to replace Ronaldo with midfielder Casimiro.
It was a worrying moment for the Real Madrid fans, who know their side face a difficult trip to San Sebastian Saturday, while the coming fortnight not only brings the return leg against Borussia Dortmund but also the final of the King's Cup against historic rivals FC Barcelona.
Perhaps aware of that, Ancelotti was at pains to play down fears Ronaldo is suffering a serious injury.
"Cristiano has a small problem with his knee and I am not worried," the Italian said, before adding, "we are going to see how the problem goes. At the moment we are not worried by the problem. If it carries on, then of course we will give him a rest, but we are not thinking about that because the player is relaxed. We are going to wait until we start to worry," he continued.
Ronaldo didn't train with his teammates Thursday morning and if the tendonitis in Ronaldo's knee injury is caused by wear and tear, he will need to rest to avoid it getting worse.
The striker has played 40 games for Real Madrid in the 2013-14 season, accumulating a total of 3,664 minutes on the pitch, while a further five appearances for the Portuguese national team takes his total game time to over 4,000 minutes.
Real Madrid still have seven matches remaining in the BBVA Primera Liga this season, plus the final of the Copa del Rey and depending on their progress in Europe, Ronaldo could play four more games in the Champions League.
That adds up to a further 1,180 minutes competitive football to be played by May 24 (the date of the Champions League final). If his knee injury is a chronic problem caused by continual wear and tear, Ronaldo and his club face a problem: does he rest and try to dose his efforts or does he play on through the pain knowing that in June he faces what could be one of the biggest moments of his career: the World Cup in Brazil. (IANS)