Royal Mail shares to begin trading today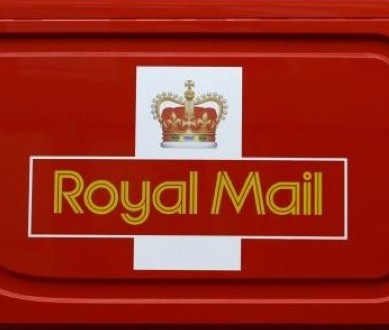 The shares of UK's mailing service, the Royal Mail will begin conditional trading priced at 330p on the stock exchange as investors expect the price of the shares to rise further.
The demand for the shares has been higher than supply and the individual investors have been limited to £750 worth. About 690,000 people have applied for shares till £750 worth and 35,000 who applied for shares worth more than £10,000 will not be allotted shares. Investors are expressing strong interest in acquiring the shares of the Royal Mail.
The investors are buying the shares to make an instant 25 per cent as the government decided to sell the shares cheaper. The stake sale in the Royal Mail began in the UK with investors placing orders for much higher number of shares than being offered, indicating that the issue might be priced at the higher side of the pricing range.
According to estimates, at the higher side, the issue would raise about £2 billion for the Treasury and value the firm at £3.3 billion. Experts had predicted that the government may not chose the highest level for the stock issue as it wants the share value to rise from the flotation in order to convince the market that the flotation was indeed a success.