Run up to Delhi Games: Home Guards trains personnel in English speaking
Submitted by Sukhdeep Grewal on Fri, 11/27/2009 - 23:16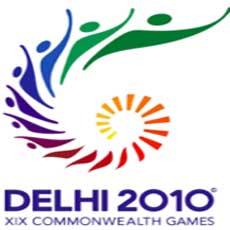 New Delhi, Nov 27  : In view of the upcoming Commonwealth Games 2010 in Delhi, the Home Guards and Civil Defence Directorate has initiated a programme to train its personnel in spoken English.
Experts of British Lingua, a Delhi based English language training institution are aiding the personnel to polish their spoken English skills.
Briefing the media about training of personnel in speaking English, Home Guards and Civil Defence Deputy Director M S Upadhye, said the performance of the Home Guards personnel in the last 20 days has surpassed his expectation.
He added that the personnel have now started communicating in English.
"We are teaching the personnel how to speak in English and in the last 20 days, they spent five hours in learning English and they are performing very well," Upadhye said.
"Infact their performance is more than what I was expecting and as a result the boys have now started to communicate in English with their colleagues and also do group discussion. It will have a good impact on others as well," he added.
The British Lingua Managing Director, Birbal Jha, seemed pleased with the outcome.
"Keeping in mind our target - how to make them communicate with foreign visitors in English, to improve their pronunciation, their grammar knowledge and all the basics of English necessary for communication to help tourists, help them and give them direction, we are conducting the classes for them. Now also you will see them speaking in English and we feel very happy, Jha said.
The participants feel that the programme apart from helping them to improve English speaking skills, also boosted their self confidence.
Besides, the Home Guards volunteers are also being groomed to conduct themselves properly, courtesies, manners and etiquette, disaster and traffic management. (ANI)