Rupee snaps 2-week gaining streak; ends at 60.10 Vs US dollar
Submitted by Dalbir Sahota on Fri, 07/25/2014 - 23:28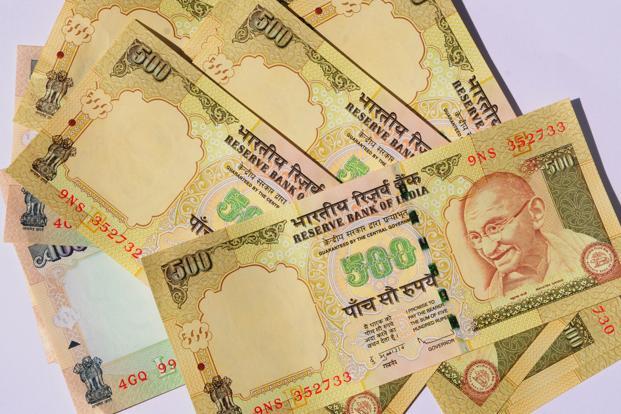 Mumbai: The rupee on Friday edged up by two paise to end at 60.10 against the American unit on dollar selling by exporters, helping the local currency log its first weekly rise in three.
Weakness in local stocks, a firm dollar overseas and some dollar demand from importers, mainly oil refiners, also kept the rupee under check today, said forex traders.
The rupee resumed at overnight closing level of 60.12 at Interbank Foreign Exchange (Forex) market and was locked in a small range of 60.07 and 60.18 before concluding at 60.10 against the dollar, a net rise of 2 paise or 0.03 percent.
For the week, the rupee gained 18 paise. In the previous 2 weeks, it had fallen by 35 paise and 21 paise respectively.
Meanwhile, the benchmark S&P BSE Sensex today snapped its eight-day gaining string and closed down by 145.10 points, or 0.55 per cent, on profit-booking.
FIIs had infused Rs 282.44 crore in stocks yesterday, as per provisional data with stock exchanges.
Pramit Brahmbhatt, Veracity Group CEO, said: "Rupee continued to trade in a small range and ended nearly flat for the day. The pair is likely to trade range-bound as investors are trading cautiously and are waiting for the RBI's credit policy scheduled for 5th August. Next week, dollar demand from oil importers will keep rupee under pressure."
The trading range for the spot rupee is expected to be within 59.50 to 60.50, he added.
Meanwhile, forward dollar premia ended steady to better.
The benchmark six-month premium payable in December finished stable at its overnight level of 217-219 paise while far-forward contracts maturing in June, 2015 settled better at 466-468 paise from previous close of 462-464 paise.
The Reserve Bank of India fixed the reference rate for dollar at 60.1448 and for the euro at 80.0173.
The rupee continued its surge against the pound to end at 102.05 from 102.31 previously and also rose further to 58.98 per 100 Japanese yen from 59.16.
It, however, recovered to 80.80 per euro from 81.00. (PTI)