SAT turns down Sahara Group's appeal against SEBI
Submitted by Keshav Seth on Fri, 11/30/2012 - 19:03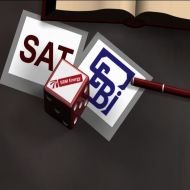 The Securities Appellate Tribunal (SAT) yesterday turned down the Sahara Group's plea seeking the tribunal's Registrar to accept a pay order Rs 5,120 crore, roughly a third of the Rs 17,400 crore that the Supreme Court of India had ordered it to repay to investors.
PK Malhotra, officiating presiding officer of the SAT, said that the tribunal could not entertain the appeal as the process was ongoing as directed by the apex court. Capital market regulator Securities & Exchange Board of India (SEBI) has also filed a contempt of court case against the Sahara Group.
Speaking on the topic, Malhotra said, "We fail to understand how this tribunal gets the jurisdiction to entertain this appeal when the parties are supposed to take action in accordance with the directions given by the Hon'ble Supreme Court."
Malhotra added that the appellants had not tendered the money to the SEBI as per the court's directions.
The Sahara Group has long been claiming that the SEBI was deliberating ignoring its attempts to repay the money to investors. The Sahara Group claimed that the regulator didn't accept the documents that it had sent to its office. Making those claims, the Group had moved to SAT, appealing it to direct SEBI to accept a pay order of Rs 5,120 crore.
The Supreme Court had ordered two Sahara Group firms, viz. Sahara India Real Estate Corp. and Sahara Housing Investment Corp., to refund investors money with interest that the firms had collected from investors by selling OFCDs (optionally fully convertible debentures) in breach of securities norms.
Technology Sector